*** Warning! This article contains spoilers.***
What I love about Joss Whedon is his innovative storytelling and how his projects always inspire the dreamers and independent filmmakers to get out there and create. In Your Eyes is an example of this great filmmaker at work.
If you haven't had the chance to watch it, you should. It's always good to support independent film, especially when it tells a good story.
In Your Eyes follows Rebecca and Dylan as they explore a telepathic ability to hear, see and even feel what's happening in each other's lives. Located on opposite ends of the country and coming from two different walks of life, there's bound to be complications as they try to figure out how it all works and not look crazy in the process.
The heart of this story, is love and connection. The power of love being more than a physical attraction, but an understanding on a deep emotional and mental level.
NOT YOUR TYPICAL SCI-FI
For the die hard fans of Joss Whedon, creator of the cult classic Firefly, and writer of The Avengers and Buffy the Vampire Slayer, don't expect your run-of-the-mill sci-fi. There's no one making things fly by using only their mind. There's no lightning coming out of someone's eyes or fingers and no one's dressed up in a superhero costume.
In Your Eyes simplifies science-fiction. It minimizes it to the extreme. The only real sci-fi element present within the story is the telepathy between the two characters. Everything else is business as usual.
One way it does this, is by setting strict rules on how things work which is genius because every sci-fi ability should be set within tight boundaries. The telepathy which Rebecca and Dylan experience is limited to each other. They can't use their "powers" on anyone or anything else.
The only thing they can seem to do with it, is turn it on and off. Which is only something they discover as they get to know each other.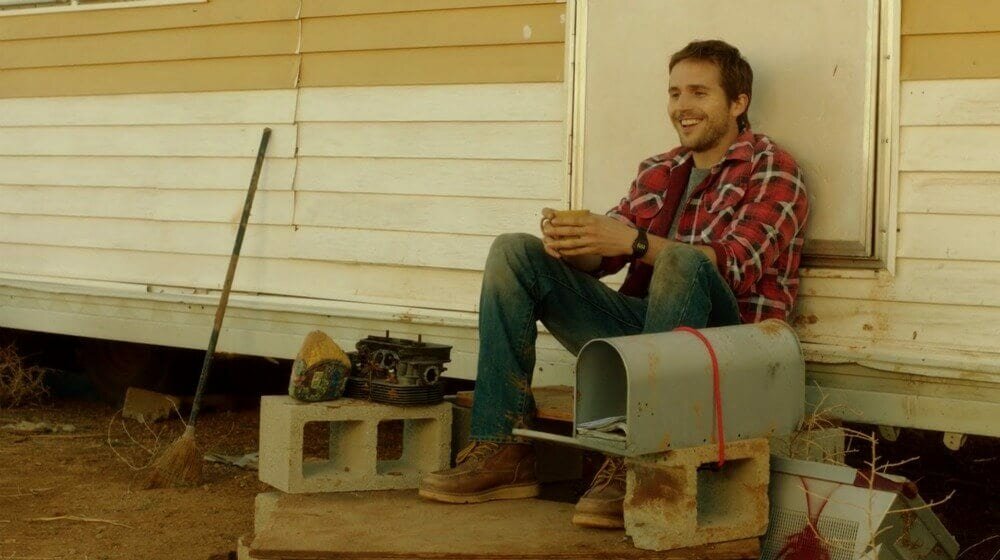 NOT YOUR TYPICAL ROMANCE
IMDb places In Your Eyes within two film categories. Sci-fi and Romance. The beauty is, it's not typical to either genre. Most romances are a bit soppy and sloppy. They all have complications though and In Your Eyes is no exception.
Rebecca isn't free to explore her budding feelings for Dylan, because she's married. Instead, she hones her affection by trying to find him someone to love. Even helping him on a date. Of course it all backfires.
In Your Eyes is not a typical romance because the characters are never physically together until (spoiler alert) they've already fallen head over heels for each other. This was great because it shows how love isn't something that happens "at first sight" like so many romance movies. Instead, it revealed an incredible depth to love.
As a consequence, the normally typical sex scene takes on a new depth and intimacy. Making it special, which is something most romance films miss. I haven't seen a scene like this before.
HOPE FOR THE INDIE FILM
The thing I probably enjoyed most about this film, is the hope it gives me as an independent filmmaker. I love writing sci-fi and fantasy stories, but I never feel much hope in being able to create them. They're the most expensive to produce because of the required set design and special effects.
The best sci-fi indies are ones set in the real world, like Safety Not Guaranteed, About Time and Seeking a Friend for the End of the World. I think In Your Eyes would fall into the same category for it's simple sci-fi and great storytelling. It does something impossible, but never has to show it like so many popular franchises do.
Two strangers. One extraordinary connection.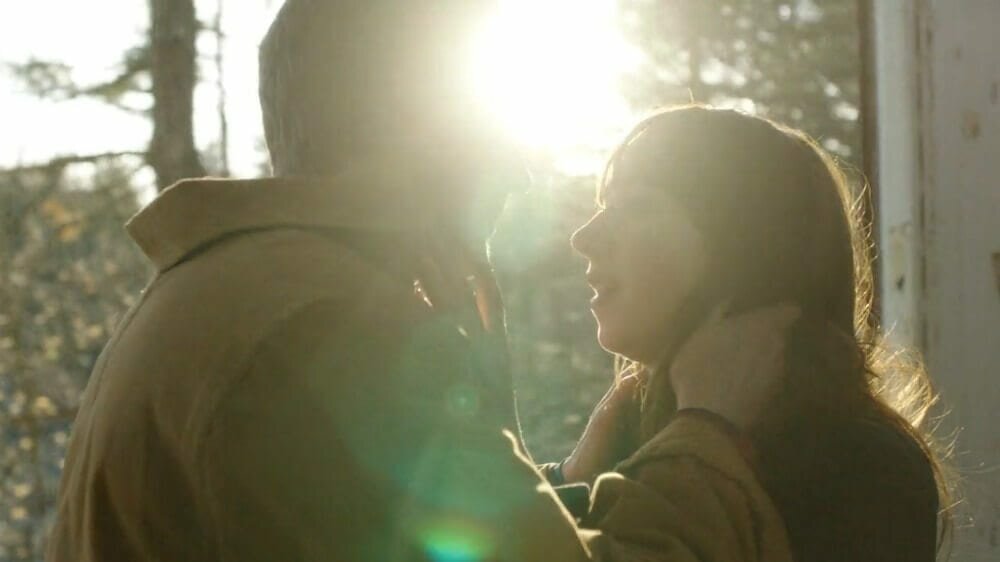 In Your Eyes isn't the most profound film you'll see. I do think it lacks development of story and character. Which is surprising from the great mind of Joss Whedon. While it comes as a huge surprise to our characters that they can hear, see and feel what someone else does, they never really explore it much more than being able to turn it on and off when they want.
This can be excused though, because the story wasn't about the telepathic ability. It was about connection.
Ultimately, independent filmmakers should watch other indies and learn from their successes and failures; go watch it and let us know what you thought in the comments below.