What starts out as a slow sci-fi mystery quickly becomes one of the most creative and weird explorations of love recently explored on screen.
An homage to classic monster romances of old like Creature of the Black Lagoon and King Kong, The Shape of Water relishes in its nostalgia while bringing something fresh to screen.
"I think what I liked most about it, was that it was just something different" –A friend of mine said as we left the theater.
The movie felt like a breath of fresh air from all of the reboots, cinematic universes and sequels that have been flooding theaters lately (even though I've seen every one of those films opening week for the past ten years now.)
What is love? That's the question this film asks and doesn't give a concrete answer to. Love like water has no real shape and changes constantly, the love you feel romantically for your partner is one thing, but another to the love between you and your family.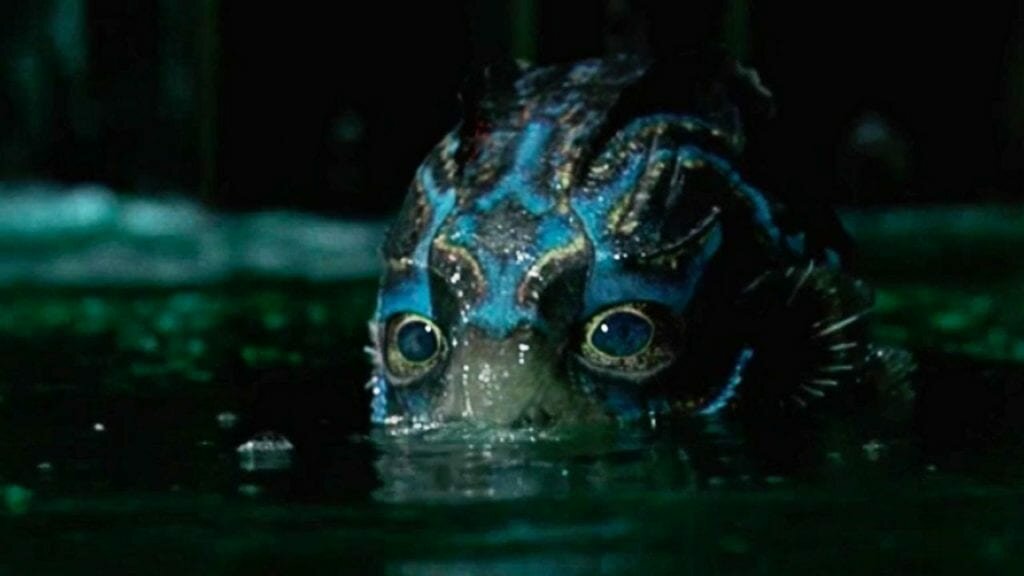 Set in a secret military base in the 1950s when everything was black and white a forbidden romance blossoms between mute Eliza Esposito (Sally Hawkins) and the "Asset" (Doug Jones), the name given to the fish man captured in South America.
From the charming and heartbreaking performance from Richard Jenkins to the mute and gripping performances from Sally Hawkins and Doug Jones, every character feels real and different from one another, each having their own distinct personality.
Utilizing its setting to its full potential, the film uses outdated 1950s sensibilities to mirror our own arrogance and naivety in modern day, basically saying we don't have all the answers even though we'd like to think we do.
Using themes of love and spirituality as interchangeable from one another, the film sets up love as being something we've only scratched the surface of. This comes across clear as day when Michael Shannon's villain talks with Octavia Spencer's character about The "Asset"
"We're made in God's image, do you think that God looks like that?"

"I'm afraid I couldn't tell you what God looks like."
The idea that love is something so undefinable, with endless depths and shapes is what left me going over the film again and again in my head. How deep are the words "I love you?"
What is this mysterious thing that mankind has struggled to define and write songs about for thousands of years?
Make sure to see The Shape of Water, it's a bit weird and might not be for everyone, but it's a great creative film that will leave you thinking as you leave the theater.