Do you struggle with being innovative and tenacious in your writing? Do you hate stereotypes as much as I do? Then you're in the right place.
Trust me. I know you want to be original in your writing. The best way to do this is to learn from amazing writers, like 13 Reasons Why novelist, Jay Asher, and show creator, Brian Yorkey and his team.
These guys are doing it right. We've got a treasure trove of unique and un-stereotypical characters. Many of which defy the stereotypes. I had to create a Don't Be a Stereotype series just for this show because I didn't want any of us to miss out! If you missed Part 1 – Clay Jensen be sure to check it out.
If you haven't seen this emotionally intense show yet, I highly recommend*** it for the writer and creative.
And now welcome to Part 2 – Tony Padilla & Alex Standall
TONY PADILLA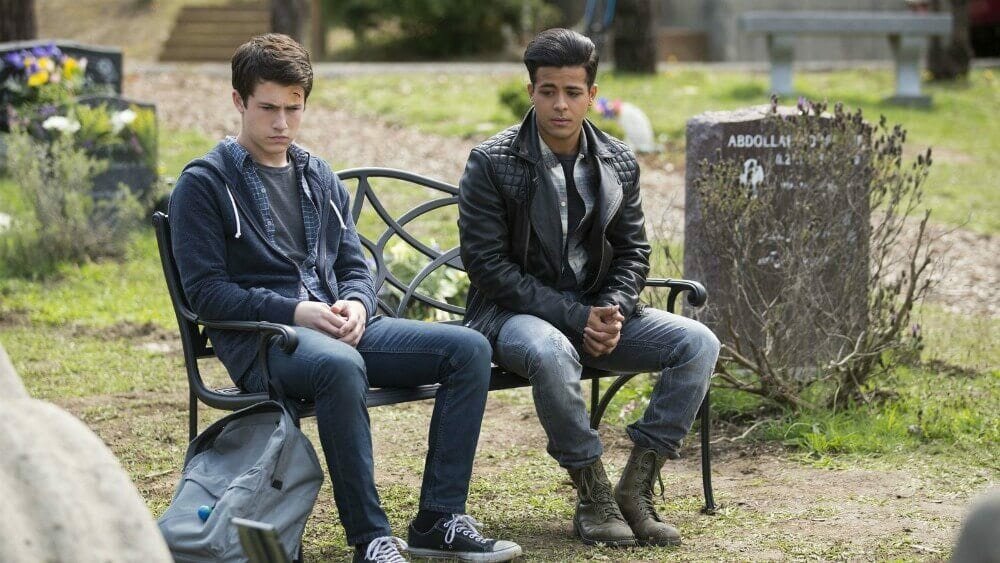 What I love about Tony is there are aspects of his character you don't see coming. He appears to be a tough kid, from a rough area of town. He likes old cars and at first, I thought he was going to be a stereotypical greaser kid.
But he wasn't.
He's the kind of guy you look for in a good friend. Someone who walks alongside you when you're going through a hard time. Someone who listens.
His compassion is off the charts, but what I love about this character, is how well he relates to both teens and adults. This isn't something I've seen before. It wasn't just how caring he was, he stepped into the role of a mentor to everyone. He mentors Hannah's parents as much as he mentors his peers.
Where his character becomes even less stereotypical, is when he begins to crack under the pressure. He's the mentor. He's not meant to start doubting his decisions, but as the show progresses Tony does and it ultimately leads to him doing the one thing he never intended to do.
As writers, think about these things, do you have a mentor who's the epitome of a stereotype, or do they grow? The writers of 13 Reasons Why have done this right. They've flipped the mentor character on the head by making him someone who learns something too. He's not there to just serve the other characters. He's got his own journey.
What are some non-stereotypical things you've noticed about Tony?
ALEX STANDALL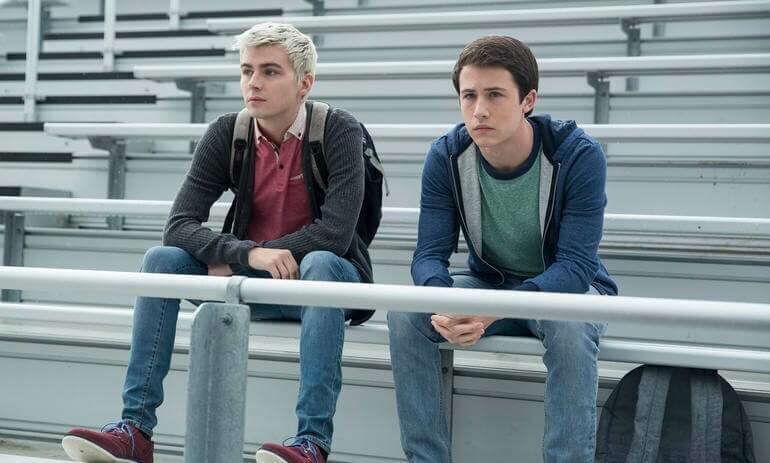 Alex is the last person you expect to be the one all the girls are fighting over. He's a nerd, who's somehow made it into the popular crowd. I love that this character becomes one of the main heartthrobs for Hannah and Jessica to fight over.
I was even more excited when he became part of the Cool Club. It was obvious he didn't fit, but because they accepted him, it pulled him out of being the true stereotype.
This goes back to an important note for us as writers. You can have an incredibly stereotypical character and still make them stereotype-free by how other characters treat him/her.
Along those same lines, Alex becomes a different person, depending on who he's around. If he's hanging out with Hannah and Jessica, he's quirky and probably closer to the true Alex. When he's around the jocks, he becomes quieter and a bit more nervous. He also explores a bit of the Bad Boy persona hidden within him. Then, when he's at home, he steps into line and becomes like the Army Brat keeping his room super clean and calling his father, "Sir". All these little shifts in his character pull him away from ever falling into being a stereotype.
Have you noticed any other aspects which help Alex avoid becoming a stereotype?
Has this been helpful to you? The more you personally explore these ideas, the more your creative juices will flow and you'll be creating some of the most unique characters out there.
For more Don't Be a Stereotype goodness check out my take on Richmond Valentine from Kingsman and Steve Harrington in Stranger Things.
Until next time dreamers, keep fighting for your creative genius!
***Please note, I am recommending 13 Reasons Why to the writer and creative. As a source of education on how to write non-stereotypical characters. If you find yourself in a similar frame of mind as the character of Hannah, please avoid this show. Instead, I encourage you to reach out to someone who can help. You aren't alone and there are so many people who want to walk with you. Here are some resources for you: Lifeline, American Foundation for Suicide Prevention