Avoiding stereotypes isn't easy because it takes a tenacity to be creative and innovative.
I hate stereotypes. So when I find original characters, I want to learn everything I can about what makes them unique. It's important for writers to research these things, it improves our writing and helps us to be innovative in our storytelling.
In previous instalments of Don't Be a Stereotype, I've looked at Richmond Valentine from Kingsman and Steve Harrington from Stranger Things.
Now, we'll look at Netflix Original 13 Reasons Why.
Originally, I wanted to focus on the character of Clay Jensen, played by the phenomenal actor, Dylan Minnette. Clay is a rare protagonist and I wanted to highlight this. However, I discovered many of the characters in 13 Reasons Why are completely unique and so this is Part 1 of Don't Be a Stereotype: 13 Reasons Why.
If you haven't seen this emotionally intense show yet, I highly recommend*** it for the writer and creative.
And now, Welcome to "Part 1" of Don't Be a Stereotype: 13 Reasons Why – Clay Jensen.
Future installments:
Part 2: Tony Padilla & Alex Standall

Part 3: Courtney Crimsen, Sheri Holland & Jeff Atkins

Part 4: Justin Foley & Jessica Davis

Part 5: Hannah Baker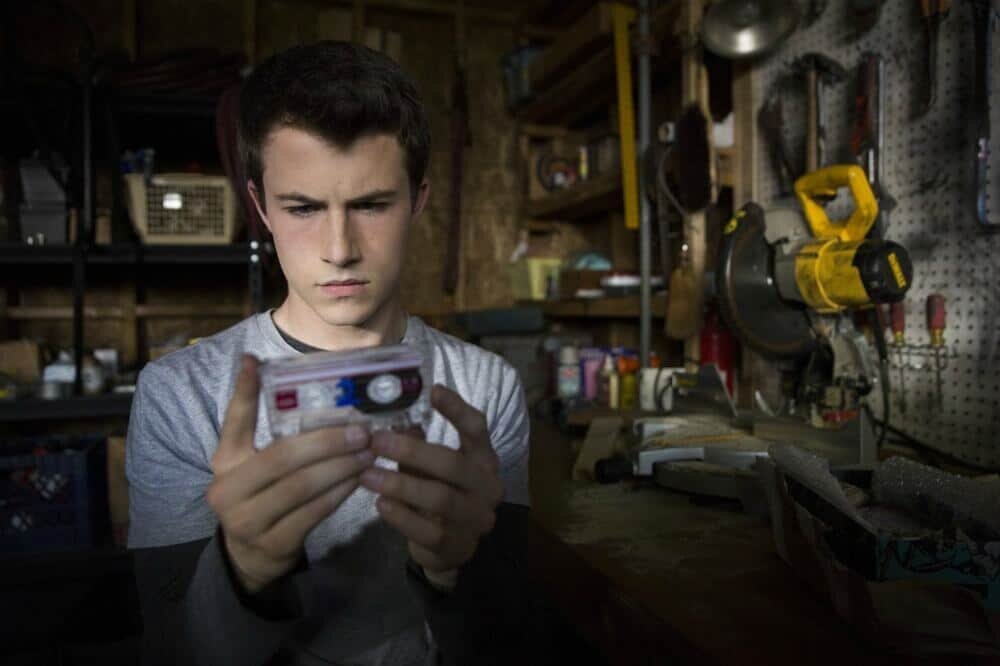 I'M INNOCENT!
Clay is a rare character. He's sweet and sensitive, while still remaining one hundred percent teenage boy. What makes him unique is his innocence.
I was mesmerized by it. Especially as it came under attack. Listening to Hannah's tapes, corrupted this innocence in a way, which is why he's so fascinating to watch. It's wonderful, but it also becomes a bit of a flaw for him.
Think about this for the characters you write. Can the thing which makes them unique become a stumbling block?
Clay's innocence becomes a flaw because it makes him naive. He believes the best in people and when he hears otherwise, it shocks him.
Instead of doing the stereotypical thing of judging them, he reaches out to each one, hoping he can help them see the truth. Hoping he can help them walk through their grief and make things right.
Yes, he does his fair share of judging, but for the most part, he still has hope they'll change. This is his driving force. When those moments come where he judges someone, it catches us off guard, because we don't expect it from him.
The beauty of this is, it makes him more realistic. No one's perfect all the time. Not even innocent, sweet Clay.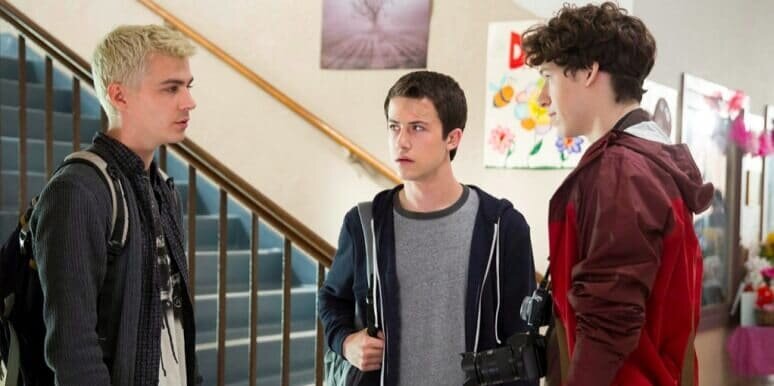 THE PERCEPTION OF OTHERS
How does your protagonist perceive others? How do other characters react and treat your protagonist? If they treat them like a friend one minute and bully them the next, this moves them away from being stereotypical.
Think of it this way, on paper, Clay looks like a nerd. He's smart, honest with his parents and helps struggling jocks with school work in his spare time. But he doesn't fall into a specific clique at school.
He's not your typical nerd. He doesn't seem to care what others think of him and maybe this is because of the history of rumours which went around about him. He's comfortable in his own skin and in a way, I think the other kids see this and is reflected in how they treat him.
It's not just the nerds who talk to him in a real way, but others do too. Even his past friendship with Skye Miller, who appears to be the stereotypical goth helps to move him away from becoming a stereotype.
These aspects help turn Clay into a living, breathing human being, who we don't always see coming. A big part of this is how the writer created the back story for Clay and threw in subtle hints of it throughout the first season.
I hope you've found this helpful as you write your own characters. I know I feel sharpened as a writer, delving into these aspects. I can't wait to tell you more! In Part 2 we'll look at Tony Padilla and Alex Standall.
Now go watch the show and look for other moments and characteristics where Clay becomes 3-dimensional. Sound off in the comments below, and let me know what you find.
Until next time creatives, get writing.
***Please note, I am recommending 13 Reasons Why to the writer and creative. As a source of education on how to write non-stereotypical characters. If you find yourself in a similar frame of mind as the character of Hannah, please avoid this show. Instead, I encourage you to reach out to someone who can help. You aren't alone and there are so many people who want to walk with you. Here are some resources for you: Lifeline, American Foundation for Suicide Prevention