*** Warning! This article contains spoilers for 13 Reasons Why, Season 1***
Do you struggle with being truly creative? Are your characters as stereotypical as they come?
Don't fret, there's hope! We can learn from the greats who have gone before us and thankfully we've got a plethora of great characters in Netflix Original 13 Reasons Why.
If you haven't seen this emotionally intense show yet, I highly recommend*** it for the writer and creative.
If you're just joining us, welcome! If you'd like to start at Part 1 – Clay Jensen go right ahead. Or if you missed Part 2 we took a look at Tony and Alex, while Part 3 covered Courtney, Sheri and Jeff.
And now we're onto Part 4 – Jessica Davis and Justin Foley!
JESSICA DAVIS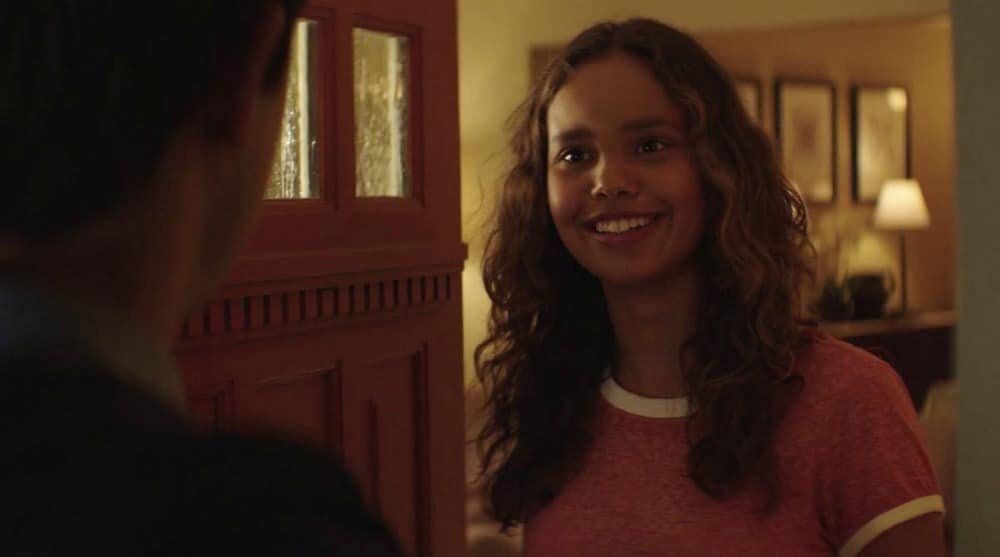 Jessica is a great character to learn from. She's a great example of how to flip the stereotype on the head. To me, Jessica is the reluctant cheerleader. She's sassy and outgoing. And because she's moved around a lot, she doesn't struggle with the normal insecurities most teens go through.
The Army Brat isn't a common character and the times it's been hinted at in other shows, they tend to be a bit of an outcast. Someone who's a bit socially awkward and quiet, which Jessica is not.
Giving this character a strong personality moved her away from becoming a stereotype. She's not afraid to speak her mind.
She also doesn't seem to shun those who are less popular than her. When Clay starts approaching her with questions about the tapes at first she doesn't want to talk about it, but as the show progresses, she opens up to him more.
Another great aspect of this character is the internal struggles she faces. At the beginning, she struggles with whether or not Hannah lied to them on the tapes. Then, as she learns the truth about what really happened, her struggle takes on a deeper focus, one I don't think we've seen to such an extreme.
One of the ways this struggle plays out is when she's teaching Bryce how to shoot a gun. How many cheerleaders do this? It's a great move away from the stereotype.
Part of this is because actress Alisha Boe did her homework. She approached a family member who's a rape survivor. She wouldn't have needed to do this though, if the writers hadn't done their homework and they did. Several psychologists worked alongside the writers.
In your own writing, the best way to move a character away from being the stereotype, is by doing research. The beauty of digging into these things is if you've got some serious tenacity for it, you'll find something new, something which hasn't been talked about before.
Maybe you don't have access to professionals who can help, but the internet is a wealth of information. Use it. The more you do, the more you'll have fleshed out characters who come to life as unique individuals.
What else did you notice about the character of Jessica?
JUSTIN FOLEY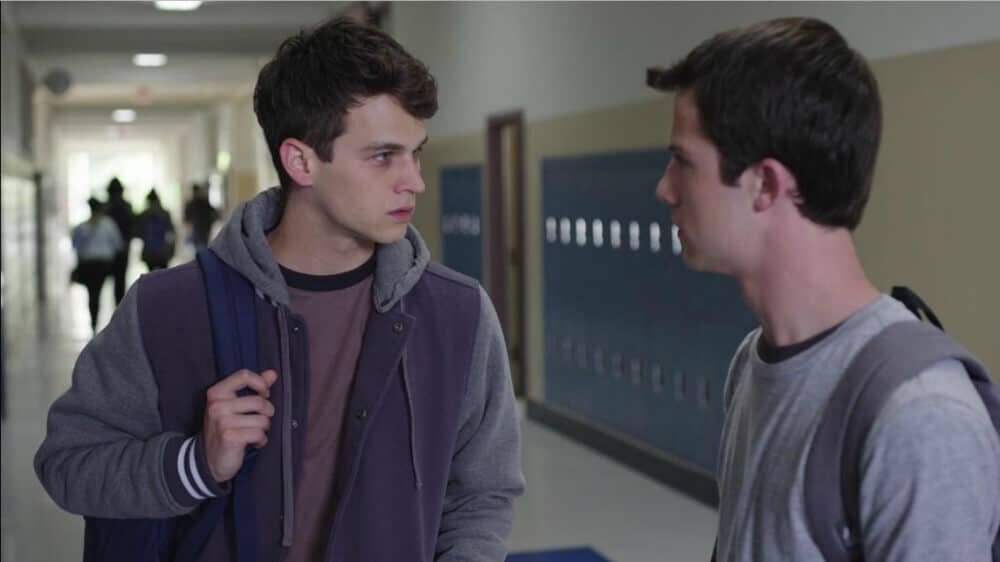 Justin could have been an easy stereotype. The Dreamy Hot Guy every girl wants. Turning him into a jock could have furthered him into this stereotype. Placing him in a struggling home and letting us see the sensitive side to the bully helped to move him away from the dangers of being a stereotype.
As a writer, don't be afraid to toy with the line of stereotype. Sometimes this is where a character really begins to shine. In Justin's case, I think this is exactly what happened.
Yes, he's a bit of a bully to Clay. Stealing his bike and forcing the kid to down an entire container of alcohol all put him dangerously close to the line of stereotype. His internal struggle helps though. Unlike the stereotype of this character, he shouldn't care or feel guilty, but Justin does.
He knows the truth about what happened to Jessica and he's culpable for what happened. This guilt weighs on him heavily and gives us a glimpse at a softer character hiding under the confident persona.
Think about this for the characters you write. Sometimes the most innovative move is to make them the stereotype and then setting them into a situation which removes the stereotype aspect.
What else do you see in Justin?
I hope this is helping you think more outside the box when it comes to writing your own characters. The final installment is next, in which we'll take a look at Hannah Baker.
For more Don't Be a Stereotype goodness check out my take on Richmond Valentine from Kingsman and Steve Harrington in Stranger Things.
Until next time creatives, get innovative in your storytelling.
***Please note, I am recommending 13 Reasons Why to the writer and creative. As a source of education on how to write non-stereotypical characters. If you find yourself in a similar frame of mind as the character of Hannah, please avoid this show. Instead, I encourage you to reach out to someone who can help. You aren't alone and there are so many people who want to walk with you. Here are some resources for you: Lifeline, American Foundation for Suicide Prevention