If you're looking for inspiration on how to write a great screenplay, then you need to watch Dirk Gently's Holistic Detective Agency.
Some of you may be wondering why Dirk Gently? Yes, it is an oddly specific choice, but I have an oddly specific reason to why it's the best show for the budding screenwriter to watch.
But, first I need to start on a completely different note…
As a kid, I loved JRR Tolkien's Lord of the Rings and C.S. Lewis's Chronicles of Narnia. The worlds these two great writers created were awe-inspiring and so I began a fledgling dream to become a novelist. I learned everything I could about writing.
Then I heard of another author, who was actually Tolkien's and Lewis's inspiration. George MacDonald. Naturally, I went treasure hunting for all his books. I devoured The Princess and the Goblin and The Princess and Curdie. I fell in love with the sacrificial hero of The Light Princess and then I began reading Phantastes.
The story was all over the place, taking long bunny trails which didn't seem to have much to do with anything, but I was still fascinated and it taught me an important lesson in my writing. To be random and see where the muse took me.
As I got older, I invested in learning everything I could about filmmaking and acting. What can I say, I'm just a really huge fan of story in all it's forms. As my screenwriting lectures took me further into the world of Joseph Campbell's story principles I began to follow the rules expertly.
As the years passed, my ability to create something innovative and creative began to die.
Don't get me wrong, you NEED to learn the rules of writing before you can break them, but in order to not lose your muse once you've learned and lived by those rules, you need to learn how to break them.
And now let's come back to Dirk Gently's Holistic Detective Agency.
Dirk Gently is to my filmmaker's heart what Phantastes was to my novelist's heart. It reminded me to be random and to see where the story would take me.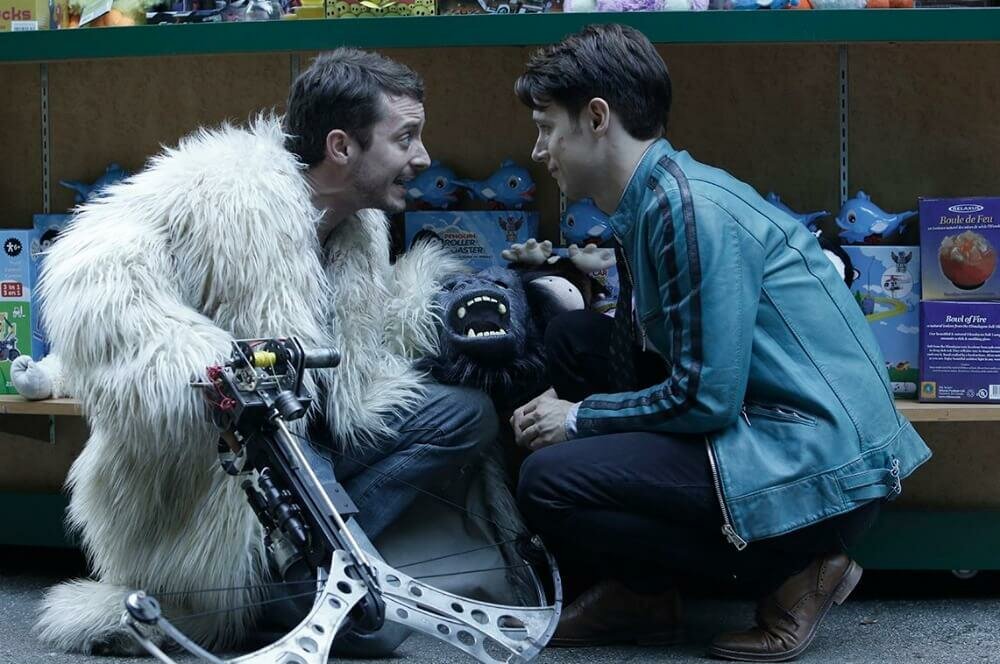 "It's very easy to act like a jerk, and then say, 'Well, I'm a jerk! So that's that.' but it's not like being a bloody werewolf is it?" – Dirk,
Dirk Gently's Holistic Detective Agency
This show broadened my horizons for adding in plot points, character voice and even wardrobe to further the story along. I mean who thinks up a kitten the way they do! (I'd be more specific, but if you haven't seen it, I don't want to ruin it for you.)
It also taught me how each story should have it's own voice. Sometimes it's easier to find the voice of a story in one that's really obvious. Dirk Gently's is so loud with it's repetitive dialogue, it's hard not to hear the voice of the show.
As filmmakers, every tv show and movie you watch should be like your classroom. Teaching you how to grow in your own skill and talent for story. Dirk is just one of the louder ones because of the quick banter and outrageous props and its general inventiveness.
So watch Dirk Gently and pay attention to how they've turned random into some pretty awesome storytelling. The writers of the show have learned how to live by the rules and know when to break them to stay fresh and innovative in their creativity, I hope it helps you do the same.