It's hard to write compelling characters, especially when the majority of popular movies these days turn out cookie cutter versions of the same story over and over.
Which is why learning from other writers' success is so important. It helps us avoid clichés and stereotypes and 13 Reasons Why is full of unique characters we can learn from.
If you haven't seen this emotionally intense show yet, I highly recommend*** it for the writer and creative.
In Part 1 we talked about Clay. Part 2 covered Tony and Alex, and this piece carries us to the halfway mark in the Don't Be a Stereotype: 13 Reasons Why series.
Without further ado, welcome to Part 3 – Sheri Holland, Courtney Crimsen and Jeff Atkins
SHERI HOLLAND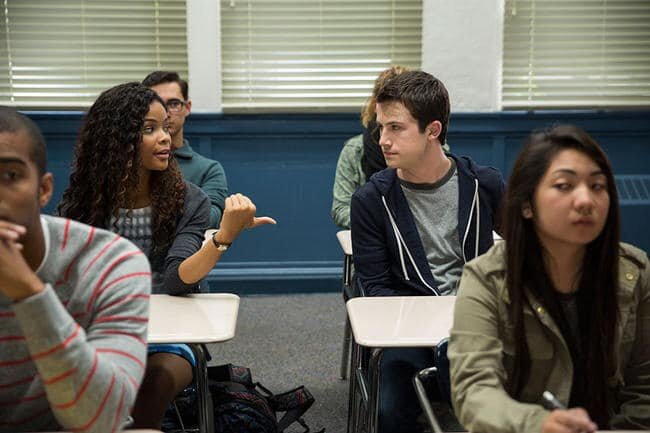 Sheri is a great character. She's sweet, popular and driven to do the right thing. But as the show progresses and we learn why she's on Hannah's list, we see a different side to this cheerleader.
Honestly, the biggest thing I noticed from a writing perspective is how sweet she is to everyone. The stereotypical cheerleader in cinema is someone like Regina George from Mean Girls. They're stuck up and mean to anyone who's not as cool as them. Sheri the cheerleader, doesn't do this.
Not only is she sweet to everyone, she's also on the Honor Board. Which in most cinematic stories, is reserved for the nerds. I found her character refreshing, because she seemed to be an innovative mix of a Nerd and Cheerleader.
What did you notice about Sheri?
COURTNEY CRIMSEN

I can't say enough about Courtney Crimsen and how far she is from becoming a stereotype. Far out. Seriously.
Similar to the character of Sheri, Courtney is the innovative mix of Most Popular Girl and Student Body Snob. She's got her hands in every part of the school and is a bit of a busy body. Where her character becomes incredibly unique is the internal struggle she goes through during the show, especially when you consider her family.
I don't want to give too much away, in case you haven't seen the show, but the fact Courtney is adopted makes her Most Popular Girl stereotype fade. Normally, in cinematic history, this type of character has the plastic perfect family, with the 2.5 kids to top it off. Courtney doesn't and as you learn her secret, this becomes even more fascinating to watch.
Have you noticed another aspect of Courtney's character which helps her avoid being a stereotype?
JEFF ATKINS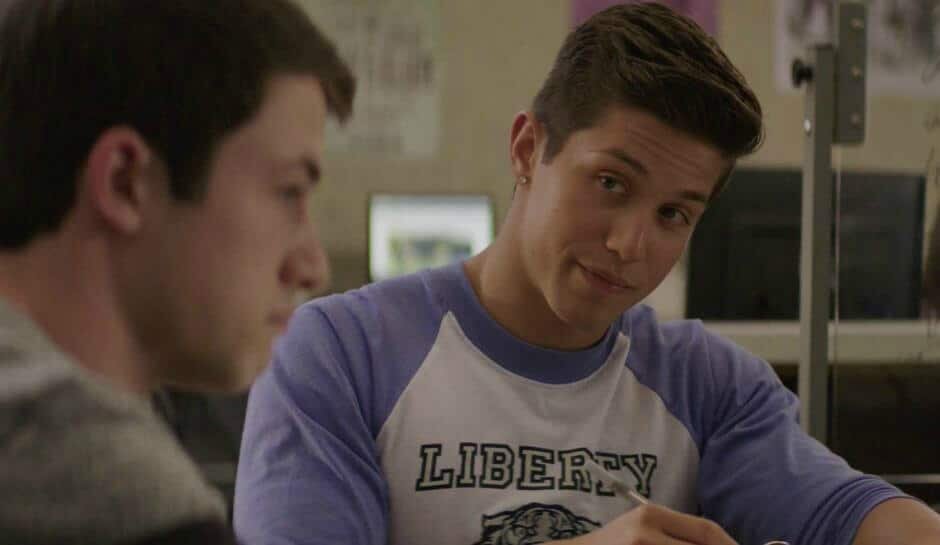 Oh Jeff. I love this character. If you were to combine the Mentor role with the stereotypical Struggling Jock and add a touch of the Heart of Gold character, the result would be the beloved Jeff Atkins.
Honestly, I think I've said it all. Keep an eye on this character. He's sweeter than the average Struggling Jock type. There's no insecurity about him when it comes from learning from Clay. In fact, he knows he needs Clay's help and readily listens to him.
From a writing perspective, part of the reason for this, is because the story is already complicated enough. We don't need to add more complicated characters, but we don't want to add characters who are just there to serve the story either. They weigh down a plot unnecessarily and muddy the integrity of your story. They still need to be genuine and feel like real people.
Jeff is the perfect example of this. He comes to life, because we don't only see him when Clay needs to teach him, but he filters in and out of Clay's life, like a lot of friends do in high school. They're there, but not always present.
Anything else you've noticed about Jeff?
Thanks for reading Part 3. Up next, in Part 4, we'll take a closer look at Jessica and Justin. And for more Don't Be a Stereotype goodness check out my take on Richmond Valentine from Kingsman and Steve Harrington in Stranger Things.
Until next time creatives, keep being tenacious!
***Please note, I am recommending 13 Reasons Why to the writer and creative. As a source of education on how to write non-stereotypical characters. If you find yourself in a similar frame of mind as the character of Hannah, please avoid this show. Instead, I encourage you to reach out to someone who can help. You aren't alone and there are so many people who want to walk with you. Here are some resources for you: Lifeline, American Foundation for Suicide Prevention