In order to learn how to make movies, you need to start with creating a compelling and innovative character.
Thankfully, the creative genius is not dead! 13 Reasons Why gives us a plethora of amazing characters we can glean from, and while I'm only touching the surface with this series, I hope it's encouraged you to dig deeper for your own writing.
If you haven't seen this emotionally intense show yet, I highly recommend*** it for the writer and creative.
This is it, the last installment in the Don't Be a Stereotype: 13 Reasons Why series. In Part 1, we talked about Clay, Part 2 covered Tony and Alex, in Part 3, we talked about Courtney, Sheri and Jeff, and in Part 4, we covered Jessica and Justin.
Welcome to Part 5 – Hannah Baker.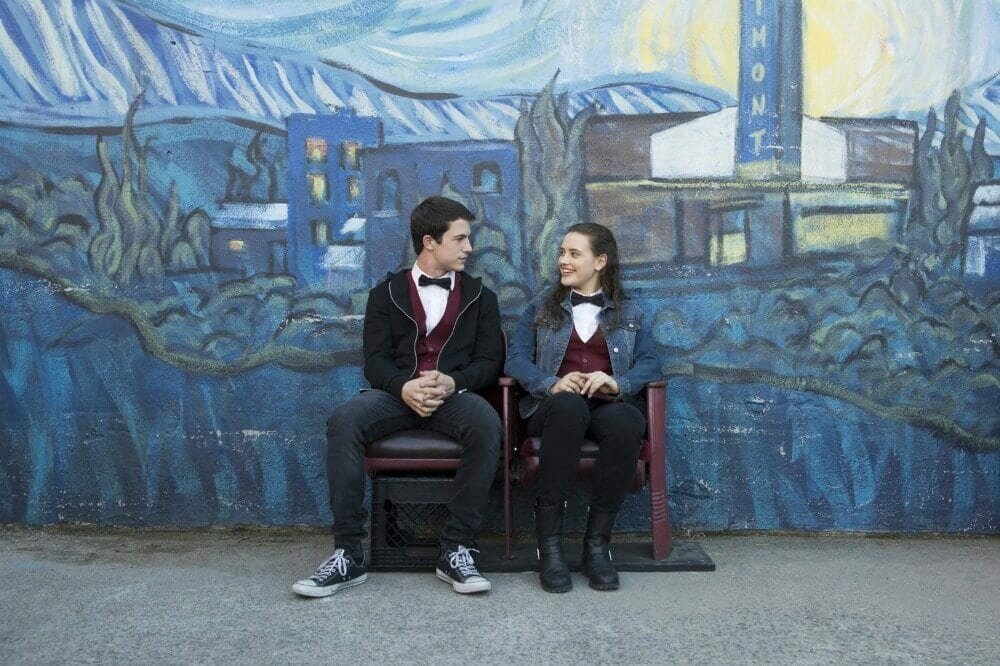 THE MYSTERIOUS GIRL
Hannah is the kind of girl you want for a protagonist. She's funny, beautiful and complicated. She's interesting to watch. Especially with the internal struggle she's going through.
This character is not a stereotype, because you don't expect her to be dealing with such heavy concepts.
At first, I was annoyed by how joyful she seemed to be around other characters. For a brief moment, I thought the acting choices were to blame. However, the more I watched, the more I realised it was a choice which came from the writing room. Everything she says starts optimistic before they crash.
It's what makes this protagonist unpredictable.
Take for example the scene with Hannah and Clay outside the cinema. It starts off friendly and fun, but quickly becomes a moment where the audience can't help wondering, with Clay, what went wrong.
I can understand why Hannah got angry, but the writing choice here – how aloof she is and how she doesn't really answer Clay's question about how their conversation went wrong – are great writing. If she'd answered, it would have taken a bit of the mystery away from this character.
Think about this for the characters you create too. Mystery is important to a character. Don't give the audience everything right away. Make them work for it.
In fact, it should be more common for your characters to NOT answer direct questions. This moves the story forward. Think about other shows where you've seen this done. Would they be as compelling to watch if the characters just answered right away?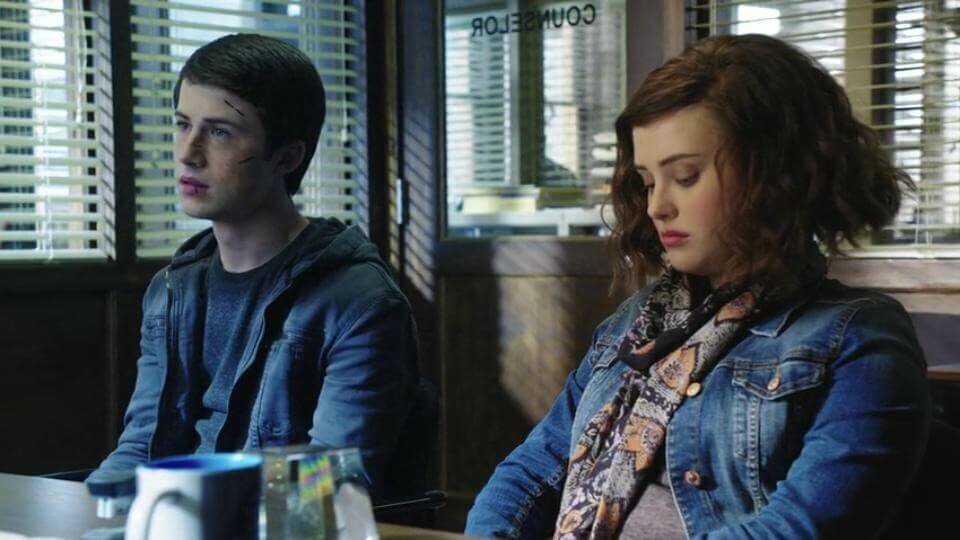 THE GIRL WITH THE VOICE
One of the biggest reasons why this character is so unique is the voice she's been given. As writers, every one of our characters should speak differently. Their voice should be like a thumbprint, uniquely theirs.
The character of Hannah has an incredibly specific voice. We always know when she's talking. There's a sarcastic quality to what she says, but there's also something blunt about the way she talks. She also sees things through a different perspective and this is seen in the way the dialogue is written.
If two other characters were to have the same conversation, it would sound completely different and may even come to a completely different conclusion, because Hannah steers a conversation in a way most characters wouldn't.
It's also because of how others respond to her. Her sass brings out Clay's quirky side, but this happens with other characters too.
For example, the way Alex approaches both Hannah and Jessica when they're friends. He walks up and says, "Females." To which Hannah responds with, "Male." While we never see where this quirk to their friendship came from, it feels like something Hannah would have started.
This is a great thing to keep in mind for your own characters. How are they influencing the other characters? Do they have a unique and strong voice? Would another character take the conversation in the same direction? If so, maybe their voice isn't strong enough.
These are just two things I've noticed about the character of Hannah. There's a lot of things about this character which make her a non-stereotype. What are some you've noticed? Sound of in the comments below. Maybe you've seen something I've missed. I'd love to know what you've found.
Probably the most important thing to consider with this character, is the responsibility you have as a creative to do justice to her story while still being careful of the effect it will have on your audience. For more of an in depth look at what the role of a creative is in telling such a pivotal story, check out this article.
For more Don't Be a Stereotype goodness check out my take on Richmond Valentine from Kingsman and Steve Harrington in Stranger Things.
Thanks for reading this series! Until the next great non-stereotype pops up, keep being creative and innovative.
***Please note, I am recommending 13 Reasons Why to the writer and creative. As a source of education on how to write non-stereotypical characters. If you find yourself in a similar frame of mind as the character of Hannah, please avoid this show. Instead, I encourage you to reach out to someone who can help. You aren't alone and there are so many people who want to walk with you. Here are some resources for you: Lifeline, American Foundation for Suicide Prevention